Fairmont Residences Nanjing Now Open
  The announcement of Fairmont Residences Nanjing follows the recent opening of Fairmont Nanjing, a new luxury hotel located on the upper floors of the 62-storey Jin Ao Tower.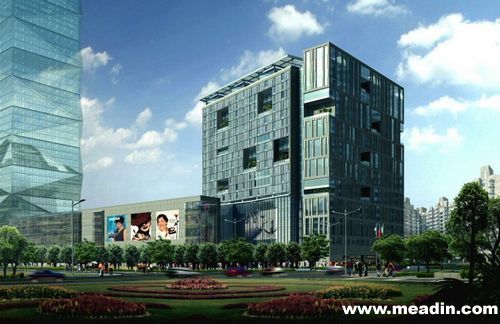 Fairmont Hotels & Resorts recently announced the launch of Fairmont Residences Nanjing, new luxury apartments being developed in one of China's fastest growing cities. The privately owned residences enjoy an enviable location in the heart of the prestigious district of Hexi New Town and are just a few blocks from the Nanjing International Expo Centre and Nanjing Olympic Sports Centre.
  The announcement of Fairmont Residences Nanjing follows the recent opening of Fairmont Nanjing, a new luxury hotel located on the upper floors of the 62-storey Jin Ao Tower. Scheduled to open in January 2015, the residences build on Fairmont's growing presence in Asia Pacific. As with the hotel, the development partner on the residential project is Jiangsu Golden Land.
  Featuring a contemporary urban design and wide selection of luxury amenities, most of the 146 branded residences will range in size from one to five bedrooms. Of notable interest will be two generous spaces; a spacious six-bedroom apartment and an expansive 535 square meter (5,758 square foot) seven-bedroom residence. Offering a unique residential ownership opportunity paired with the celebrated services and amenities of one of the world's leading luxury hotel brands, the new residences will be located adjacent to the breathtaking new Jin Ao Tower, an architectural wonder resembling an immense Chinese lantern.
  "With travel to Nanjing on the rise and attractive real estate opportunities in high demand, we are happy to be adding luxury residences in the city," said Martin Leclerc, General Manager, Fairmont Nanjing. "Arguably, these new branded residences will be the most prestigious addresses in town, attached to Nanjing's most iconic new building."
  While enjoying preferred access to services and amenities at Fairmont Nanjing, including signature restaurants and bars, residential owners will also have exclusive access to a 400 square meter Resident's Lounge and a private gym.
  Residents will also enjoy exclusive membership in the invitation-only tier of the company's guest recognition and loyalty program, which includes VIP status and access to special benefits at FRHI properties worldwide (includes the Fairmont, Raffles, and Swissôtel brands).
  Fairmont Residences Nanjing adds to Fairmont's exclusive and growing collection of private residences operating or in development in locations around the world including Chengdu, Vancouver, Istanbul, Makkah, and Fujairah. Fairmont offers proven experience in integrating a luxury residential component with its leading hotels, and real estate options are an increasingly integral part of the brand's robust development plans.
  Fairmont Residences are elegant, sophisticated homes that serve as a primary dwelling or a getaway retreat. Residences are whole-ownership, private homes, that may be an apartment, townhouse or villa and are typically part of a mixed-use hotel and residential development where residential owners can access the services and amenities of an adjacent luxury Fairmont hotel while living in their own private residential enclave. Residents receive a level of service consistent with Fairmont's hospitality expertise.
  Fairmont currently operates a number of properties in China, including Fairmont Beijing, Fairmont Peace Hotel in Shanghai, Kunshan's Fairmont Yangcheng Lake, and Fairmont Nanjing. The country continues to be a key growth market for the brand, with a number of new developments scheduled to open in the coming years, including projects in Chengdu (2015), Changsha (2017) and Hangzhou (2018).