How Marriott Built Audiences Through Experiences
Marriott traded a focus on 30-second interruptions for creating 30-minute experiences that amuse, entertain and inform their audience about travel.
In 1990, there were only eight channels to reach someone – events, direct mail, fax, TV, radio, phone, billboards, and print magazines and newsletters. We didn't have a lot of competition for someone's attention.
But today we do. Marketers constantly battle to prove how we're "better" than the competition and we're terrible at it. We've created so much noise, and we constantly interrupt people for the sake of our selfish interests – to sell them something. We're losing ground faster than we can gain attention because we have it all wrong. We're interrupting people, rather than delivering something of value.
We don't understand that people won't waste 30 seconds on an interruption but they'll spend 30 minutes on a great experience. Think about this. Are you interrupting your audience or are you creating a great experience?
If you're a travel buff, like me, there' always time to talk about a fabulous experience or a new destination. That's exactly what Marriott understood when they created their content studio – a destination for people who love the travel lifestyle. They traded a focus on 30-second interruptions for creating 30-minute experiences that amuse, entertain and inform their audience about travel.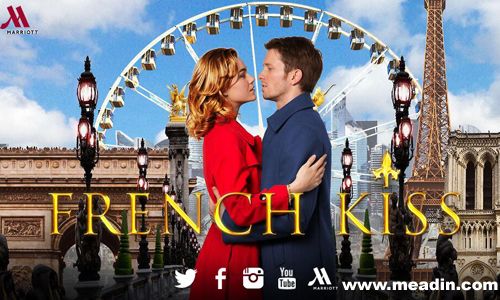 When you watch Marriott's movie French Kiss, they aren't telling you how many rooms the Paris Marriott has, or how far you have to walk to the Eiffel Tower. Instead of marketing the amenities of the hotel, they're creating a romantic story in the city of love. By making you feel something for Paris, by association Marriott makes you feel something for the brand.
How to Build Experiences Like Marriott
The same approach that worked for Marriott works for companies of every size. Here's three keys that helped them become successful that you can do yourself:
1.Tell a story bigger than yourself. Marriott stepped back from what they sell on a daily basis and asked what their industries really wanted. Marriott's audiences wanted to feel adventurous and connected to the travel lifestyle even when they're back at the office. Then it built communities around these big ideas.
2.Chose to be different, not better. Sally Hogshead said it best: "Different is better than better." Trying to convince your audience that you're better than the competition focuses on what you want to say as a brand, not what matters to your customers. One-upping is exhausting and expensive. Different captures people's attention.
3.Create a long-term experience, not a short-term campaign. Is there an end in sight for either Marriott ? Not an obvious one. Its efforts may stay true to their current direction for years to come or they could evolve into something very different over time. What's clear is that it were not designed as a quick hit.

第一时间GET商业空间产业最新资讯
下载迈点APP

扫一扫下载APP